Commercial

Architectural Millwork

Building and Renovation: Corporate, Retail, and more.

Art Woodwork is the preferred single-source provider of unmatched architectural millwork and furniture for large-scale commercial construction and renovation projects. Commercial architects, general contractors, and designers turn to our team of skilled craftsmen to create and install exceptionally beautiful custom woodwork that sets their projects apart. AW Woodwork's projects include high-rise luxury NYC residences, hotel lobbies, salons, restaurants, bars, corporate offices, law offices, medical facilities, schools, churches, government institutions, and more. We pride ourselves on providing excellent customer service AND delivering top-quality results on time and within budget. Some of the high-quality custom woodwork for which we're known includes:
Casework and Cabinetry (plastic laminate, wood)
Built-ins
Libraries
Book Shelves
Paneling & Wall Art
Custom Entry Doors, including glass
Custom Desks
Reception Desks
Conference Room Tables
Custom Furniture
Kitchen Cabinets & Islands
Bathroom Vanities
Closets
Coffered Ceilings
Wall Partitions with Glass
Residential

Architectural Woodwork

Cabinets, Built-ins, Kitchens, Bathrooms, and more.

With decades of experience and a reputation for exceptional craftsmanship and dedication to customer satisfaction, Art Woodwork has become a prominent residential architectural woodwork establishment in New Jersey and the New York metropolitan area. Our team of artisans leverages their woodworking proficiency, rooted in old-world European woodworking tradition, to create one-of-a-kind, handcrafted residential interiors and stunning custom furniture pieces for luxury single-family homes. Residential architects, interior designers, homeowners, and general contractors turn to Art Woodwork when they want the most attractive, tasteful results for their residential projects. Some of the gorgeous, intricately crafted woodwork projects we produce and install include:
Custom Kitchen Cabinets
Bathroom Vanities
Built-ins
Book Shelves
Staircases (curved, boxed, and floating)
Stair Railings
Paneling and Wall Art
Closets
Molding & Coffered Ceilings
Wine Rooms, Bar & Wet Bars
TV Encasements
Tables
Benches and Chairs
Desks
Custom Beds
Credenzas
Entry & Interior Doors
Fireplaces and Mantels
Home Theaters
Custom Furniture
Beyond

Woodworking

As your single-source provider of artisan-quality architectural millwork and custom woodwork, we handle your entire project to save you time and ensure your project stays within budget. We take care of the details for you, from engineering to creating and installing your interior remodeling or renovation project. Our knowledgeable and experienced team is not only known for using its impressive skill set to create custom furnishings from solid woods and veneers, but also for our metalwork, glasswork, painting and finishing services. We can provide a variety of finishing options, including color matching, solid colors, stains, lacquers, conversion varnishes, and more. Our services include:
Metalwork
Glasswork
Painting
Finishing
Engineering
Installation
Why Architects, Designers and Contractors Have Chosen
Art Woodwork for Over 50 Years
Superior Craftsmanship
Our team executes each project with unwavering attention to detail, leveraging their expertise to produce perfect architectural millwork and woodwork that will enhance your space and make a statement. Our craftsmanship is rooted in old-world European woodworking tradition, and we're proud to use our skills to enhance the interior of your home or business.
Collaborative Environment
At Art Woodwork, we know that good design can save costly mistakes. As your project partner, we consult with you to understand your vision and project requirements and leverage our extensive knowledge of project costs to design a project that fits your budget. To provide you with an extra level of security and allow you to make adjustments before we begin work on the project itself, we can provide you with detailed project plans and renderings to help you visualize your completed project.
Passionate Team
As a team of artisans whose skills have been passed down for generations, we truly love what we do. We're dedicated to producing only the most refined custom millwork and woodwork for your interior renovation and remodeling project. We keep up-to-date on the most modern technology, construction methods, and innovations to ensure we always deliver to you the best possible results.
Proven Track Record
Unlike some other woodworking companies, The Art Woodwork team provides our clients with exceptional customer service AND top-quality results while completing your project on time and within budget.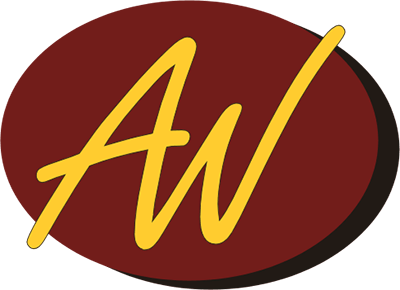 History of
Success
Businesses and homeowners have consistently given Art Woodwork top ratings for providing them with the highest quality woodworking services and exceptional customer service. The following architects, businesses, and contractors are just several of the hundreds of partners we've collaborated with: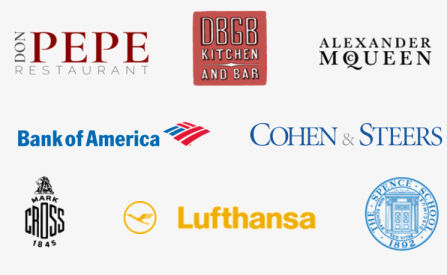 Get Your Project Off to a
Great Start!
Contact the outstanding craftsmen whose passion for woodworking has been passed down through generations. We truly love what we do!
Consultations

and

Estimates

The Art Woodwork team would love to meet with you to review your blueprints and view your home or building site. Call 908-364-5286 to schedule an appointment to discuss your commercial or residential woodworking needs!