A Rich History of Woodworking Craftsmanship
With over 35 years in construction and interior remodeling projects, owner Jorge Oliveira specializes in high-end commercial renovations, millwork, woodwork, installation, drafting, and project management. Jorge was born and raised in Portugal, where he was exposed to the art of woodworking by his father, a master craftsman. After coming to the U.S. and attending Essex Community College, Jorge joined his father's company, Oliveira Cabinets, in 1986, where he trained for six years until his father retired. After expanding his skillset at the Plaza School of Technology for Architectural Interior Drafting and Design and earning his certification as a Computer Aided Design and Graphics Specialist at Kean University, Jorge built an excellent reputation in the woodworking and construction industry for his ability to successfully direct and supervise large, commercial architectural millwork projects in the New York metropolitan area. Highly sought after, Jorge has managed projects for Mount Sinai Hospital, Columbia University Hospital, Harkness Eye Institute, Robert Wood Johnson Hospital, Bank of America, Citigroup, Rutgers University, Manasquan Golf Club House, and Stony Point Golf Club House, among others.
Custom

Architectural Commercial Millwork and Residential Woodwork Excellence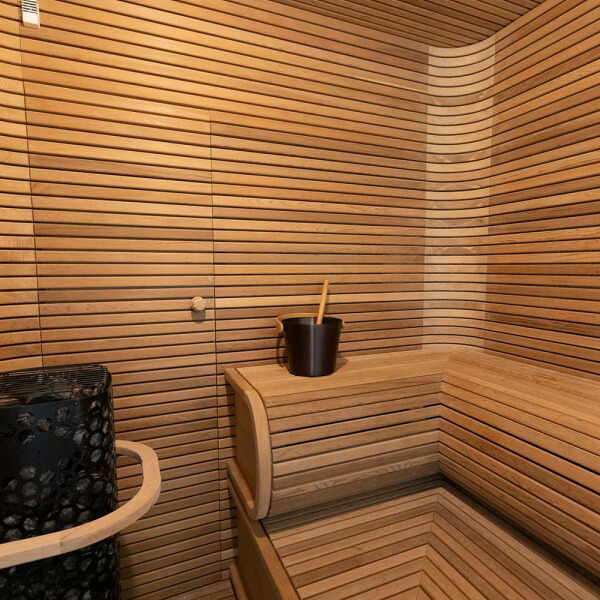 Recent Residential Cedar Sauna Project
In 2009, Jorge founded Art Woodwork to provide unmatched architectural millwork, woodwork, furniture and interior design solutions to discerning residential and corporate clients in the New York tri-state area. We provide a host of services to high-rise luxury residences, luxury single-family homes, hotel lobbies, restaurants, corporate offices, schools, medical offices, law offices, government institutions, and others. Our expert craftspeople produce most of our top-quality commercial architectural millwork and residential woodwork by hand. Our services encompass nearly every aspect of woodworking, including design, shop drawings, engineering, dedicated project management, metalwork, glasswork, production and installation. Art Woodwork has an outstanding reputation for partnering with architects, designers and contractors to create and install exquisite custom trim, cabinetry, built-ins, libraries, wall paneling, doors, stand-alone furniture, bars, wine racks, tables, benches, chairs, staircases, railings, entry doors, interior doors, fireplaces, mantels, entertainment rooms, and much more.
The Future Is Here:
Woodwork Studios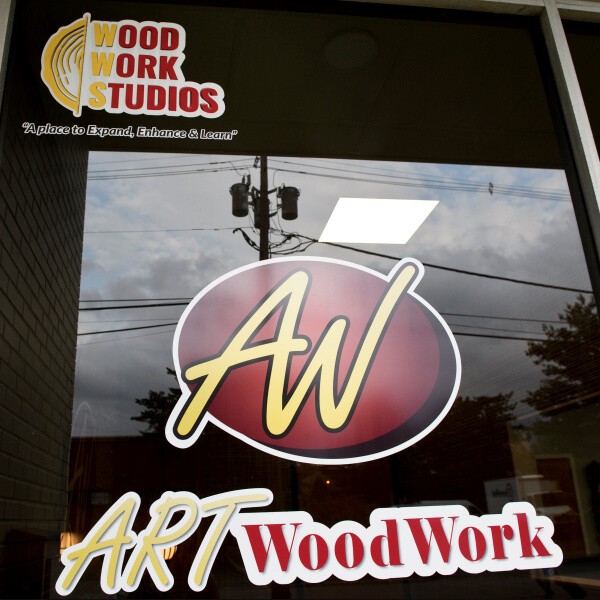 Woodworking Studios
Kenilworth, New Jersey
Woodworking Studios is a membership-based community that brings like-minded woodworking professionals and amateurs together to build their personal projects and share ideas in our 1,800 square foot workshop space. It's the perfect opportunity for pros and hobbyists to begin part-time businesses while avoiding long-term space rental leases and significant investments in equipment. Whether you're a contractor, entrepreneur or hobbyist, you'll enjoy having access to plenty of workspace and a complete line of woodworking machines, tools and services. To learn more about how Woodwork Studios can benefit you, visit our website.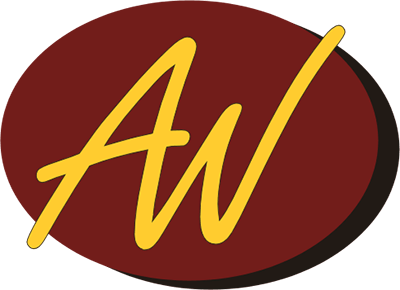 History of
Success
Businesses and homeowners have consistently given Art Woodwork top ratings for providing them with the highest quality woodworking services and exceptional customer service. The following architects, businesses, and contractors are just several of the hundreds of partners we've collaborated with: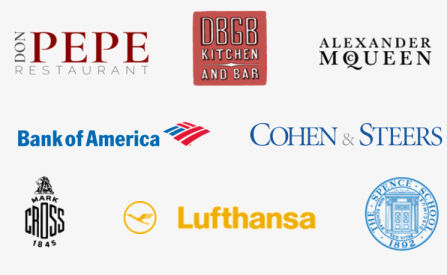 Get Your Project Off to a
Great Start!
Contact the outstanding craftsmen whose passion for woodworking has been passed down through generations. We truly love what we do!
Consultations

and

Estimates

The Art Woodwork team would love to meet with you to review your blueprints and view your home or building site. Call 908-364-5286 to schedule an appointment to discuss your commercial or residential woodworking needs!